proALPHA Cost Accounting

Full Transparency, Great Convenience
proALPHA Cost Accounting supports you in determining how profitable your company is. Controllers identify key business figures and analyze them down to the last detail. Their fast and precise analyses allow reliable planning and provide the basis for sound decision-making. Thanks to the high level of integration of all proALPHA modules, controllers have all relevant data on the value-added chain at hand.
Functionality and more
Detailed information about proALPHA Cost Accounting in this PDF.
The Highlights of proALPHA Cost Accounting
Reliable up-to-date information for sound decision-making
Automatic adoption of figures from upstream modules
Multidimensional income accounting: versatile analysis of income objects
Detailed analyses and fast queries on an ad hoc basis
Suitable for trade, make-to-order and series production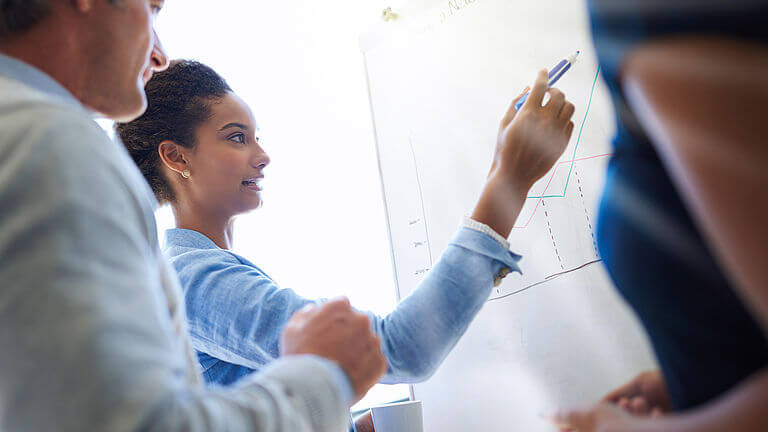 Corporate Data
Cost accounting receives quantities and values from all modules of the ERP system. Be it the times reported in work orders, consumption and price variances or depreciation from fixed asset accounting, controllers access all primary values. Since no data have to be entered twice, errors are avoided. Moreover, data from other systems can be conveniently imported.
Detailed Income Accounting with Multiple Dimensions
Data are also automatically exchanged between the individual cost accounting modules, that is, cost center, cost object and income accounting. For example, excess or shortage of cost centers and cost objects is analyzed further in income accounting. Multidimensional income accounting allows products, processes and services to be assessed from different perspectives. Its configuration can be effortlessly customized.
proALPHA Cost Accounting provides maximum transparency in terms of costs and revenues. It helps you identify key business figures and analyze them down to the last detail.
Effective Planning
Planning tools and other features such as distribution series, weighting factors and automated internal allocation of cost centers allow effortless controlling. It is also possible to import and export budgeted values with spreadsheet programs. This adds to the flexibility of planning.
Controlling Business Processes with Reports
The analyses and information system of proALPHA feature numerous reports with predefined views. Examples include analysis sheets, multi-level contribution margin accounting, marginal costing, cost-effectiveness analyses, and detailed budgeted, target and actual cost accounting. Each view features drill-down functions with which the source document can be accessed, such as documents from purchasing or sales.
proALPHA Business Intelligence
Relevant information in an optimum format for sound decision-making

proALPHA ERP – All Processes at a Glance
What proALPHA ERP also does