Venjakob Maschinenbau GmbH & Co. KG
Streamlined Processes Are Key
VENJAKOB Maschinenbau GmbH & Co. KG from Rheda-Wiedenbrück has been writing its success story for more than 50 years. The company manufactures tailor-made surface coating, exhaust air filter and conveyor systems and has managed to streamline all business processes using proALPHA. With an export share of 65 percent and great innovative strength, the mid-sized enterprise is leading in the industry. The ERP solution proALPHA meets VENJAKOB's specific requirements and is substantial to the continued growth of the company.
The success of a company depends on its speed and flexibility. VENJAKOB generates half of its sales and profit with new and enhanced products. It puts innovative solutions on the market long before its competitors and has them protected by international patents. "The order value of our projects ranges from 100,000 to three million euros," says commercial director Christian Nüßer, who leads the company in the third generation. Business therefore has to run like clockwork. After all, VENJAKOB's machines are used by customers all over the world. "Without a central ERP system, we would not have been able to master the strong growth our company has experienced in the last then years," Kai Richard, Head of IT, explains.
VENJAKOB decided to introduce proALPHA ERP in 2005. "We had to constantly adjust the PPS system we introduced in 1994 and used an accounting solution that was not connected to the PPS," says Christian Nüßer. It was an untenable situation.
The Aachen research institute FIR advised VENJAKOB on how to find the right ERP software. Kai Richard wanted a solution that perfectly suited the company's needs. VENJAKOB's new software was to be versatile and able to map its specific requirements.
Highlights
Business intelligence tools for effective controlling
Effortless implementation of the high-bay warehouse for raw materials
Seamless integration of all business processes and quantity and value flows
Company-wide access to all documents stored in the Document Management System (DMS)
Automation of business processes using system-wide WorkflowManagement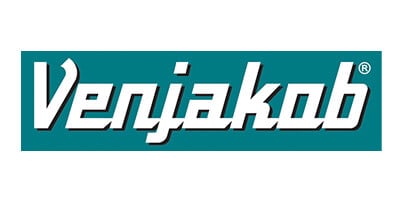 Industry: Mechanical and Plant Engineering
Sites: Germany, USA
Producs: Complete system solutions ranging from spray coating machines for various workpiece materials and geometries through to exhaust air purification plants for organic pollutants and odors
Revenue: €40m (2014)
Employees: 300