Gabriel-Chemie
Consistent Digitalization of Production and Filling Processes
Seat shells in football stadiums in the clubs' colors and with perfect flame protection. Auto parts that neither charge statically nor emit any odors. Food packaging with an integrated oxygen barrier to protect the perishable contents. Wherever plastics are used nowadays, the material has to have very specific properties. This is possible with the masterbatches made by Gabriel-Chemie Group, based in Gumpoldskirchen, Austria. Masterbatches are a type of concentrate in granular shape, which the customers of Gabriel-Chemie later add to natural plastics, the so-called raw polymer.
This process can best be explained by comparing it to how lemonade is made: The soft drink can be produced by mixing fruit juice, sugar and flavoring agents with water. Alternatively, you can use a syrup which contains all coloring and flavoring additives in concentrated form and then add a little bit of water in just the right proportions. This is far more convenient.
Ten Thousands of Individual Recipes
"We keep a large number of raw materials. With the production process standardized to a considerable extent, we have to combine these raw materials to make an individual product of which customers tend to make very high demands," says Helmut König, Chief Technical Officer (CTO) of Gabriel-Chemie Group. For this purpose, they already have ten thousands of recipes that can be used for production. They are the family business's trade secret. In order to be able to ensure optimum control and map such a sophisticated production process, the SME opted for the comprehensive ERP solution proALPHA in 1999. With this decision, Gabriel-Chemie also paved the way to Industry 4.0.
"Of course no one called it that back then," says head of IT, Fritz Bauer. But the goals at the turn of the millennium were the same: reduced costs, increased quality, shorter delivery times and higher customer satisfaction thanks to extensive automation. As the central element for planning and controlling, proALPHA continues to lead the way here.
Highlights
Custom-made products tailored to the customers' needs
Significant increase in quality secures pole position in market
Delivery times reduced by up to 70 percent
Costs cut by 20 to 30 percent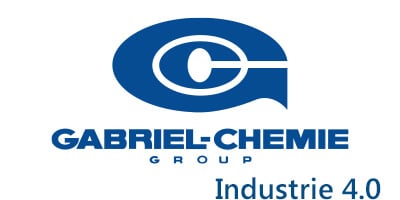 Industry: Plastics industry
Sites: Gumpoldskirchen (AT); Tochtergesellschaften in DE, GB, HU, CZ, PL, RU, ES, IT
Producs: Masterbatches for plastics production
Revenue: Approx. €100m (2016)
Employees: approx. 550 (2016)