ERP for Furniture and Store Construction
Enhanced Competitiveness thanks to Digital Processes
Furniture makers and shopfitters are confronted with an increasing demand for customized solutions and booming online business. proALPHA ERP supports them in meeting these challenges and in remaining competitive. By optimizing resource planning and controlling the use of expensive raw materials, companies can cope with pricing pressure while maintaining high quality.
E-commerce strategies such as web shops can best be mapped with automated business processes. Coupled with digital production planning, the product configurator enables you to implement any customizations.
Projects can be displayed as 3D models, which opens up new opportunities and business models. A number of language and country versions promote international business relations.
proALPHA ─ Geared to Your Industry
Further information on the use of proALPHA in furniture and store construction is provided in this PDF.
Important Modules for Your Sector of Industry
Implement Individual Solutions

Using the proALPHA Product Configurator, you can quickly configure and calculate individual product variants. Since the product configurator can be accessed via the proALPHA Web Portal, the field service and online sales teams also benefit from this feature.

Efficient Production Planning

Industry-specific functions for managing bills of materials as well as innovative production planning and control enable you to reduce material consumption and production times. You can effortlessly keep tabs on a large number of part variants.

Smooth Workflows

Automated business processes facilitate communication between departments and make room for creativity. The proALPHA Business Process Designer (GPD) maps all processes of your company, enabling you to optimize them.
proALPHA ─ The ERP Solution of Choice
A strong company is the driving force behind this cutting-edge ERP industry solution: proALPHA is an innovative group that has earned the trust of numerous users and is always close to its customers, be it in Germany or around the world.
"We have been working with proALPHA since 2002. With this system at our back, we will continue to grow and write our success story."
Dr. Hans-Georg Rummler, CEO AICHINGER GmbH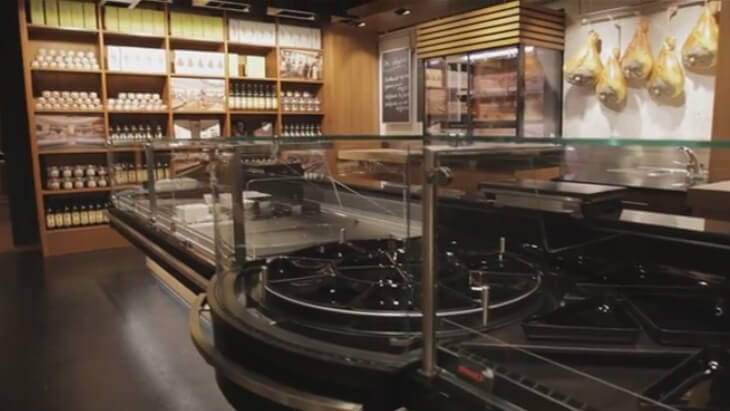 Tailored to the Furniture and Store Construction Industry
The comprehensive ERP system offers companies operating in the furniture and store construction industry an abundance of industry-specific functions such as BOM management and customer portals.