Wipotec Wiege- und Positioniersysteme GmbH
The success of Kaiserslautern-based Wipotec GmbH began with the invention of the "monoblock" more than 25 years ago. This core component of modern weighing cells ensures maximum precision at the very shortest settling times, even in harsh environments. The machines produced by Wipotec and its subsidiary OCS Checkweighers determine the exact weight of even the tiniest chemical samples weighing as little as one millionth of a gram as well as heavy parcels of up to 120 kilograms. Further fields of business include X-ray systems for detecting foreign bodies in food packaging and systems for tracking medicines. Since 2004, the Hidden Champion has successfully controlled its processes using the comprehensive ERP system proALPHA.
Wipotec produces OEM weigh cells for almost all well-known mechanical engineering companies. They install the components at their own plants. Via its subsidiary, OCS Checkweighers, the company also operates in the b2c business segment in more than 60 countries, mainly in the food, consumer and pharmaceutical industry and serving leading postal service companies.
Wipotec's innovative products are used in virtually all industrial production processes. The weighing cells are not only integrated in checkweighers, bottling plants and dosing systems, but also in packaging machines of all kinds. "In the pharmaceutical industry, our products are used for weighing pills, capsules, syringes and packaging," CEO Theo Düppre explains, "and in the food industry for everything you can find in a supermarket." The high-tech systems developed in Kaiserslautern can also be found in the sorting systems of many international postal service companies.
Since 2004, proALPHA has been used as the central ERP system for all German and international Wipotec offices, and currently runs on approx. 250 workstations. It handles all processes in all company divisions, including sales, purchasing, production, warehousing and material management. The ERP system has always kept pace with the changing requirements over these years. These changes include the rapid increase in production quantities – at last by 30% in 2015 – due to international expansion, and a growing product diversity.
Highlights
A central ERP system for all divisions in the entire corporate group
Mapping of vertical integration, series production and project business
Shorter delivery times thanks to lean processes and maximum delivery reliability
Quick adjustment of the ERP system to new business segments and international expansion
More transparency for the board of management thanks to real-time analyses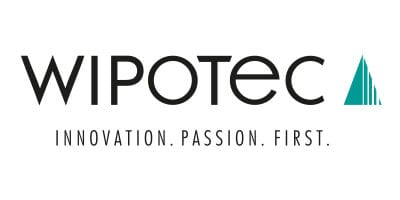 Industry: Mechanical and Plant Engineering
Sites: Kaiserslautern, other sales and support offices in GER, FR, GB, IT, ES, NL, CN and USA
Producs: Weigh cells, high-performance checkweighers and continuous weighers, inspection systems, X-ray scanners, track & trace systems
Revenue: €100 million (2015)
Employees: Worldwide 700, of which 500 in Kaiserslautern (06/2016)