Advanced Analytics
Keep tabs on big data trends
Data management deeply affects economical and social structures, and unlocks great potential for accelerated development and production times, increased sales opportunities, and enhanced cost structures. This requires comprehensive data management that includes the preparation of data, secured data quality, powerful BI dashboards, and targeted information distribution within the company.
proALPHA Advanced Analytics analyzes big data mega trends to derive innovative and integrated solutions tailored to your needs – from classic BI to continuous data quality management all the way to predictive and prescriptive analytics and artificial intelligence.
There are many ways to establish a data strategy – we'll find the right one for you
We provide you with the bases for valuable information and decision-making in any respect of your business, be it for management, finance, market research, sales, production, logistics, external partners or customers, giving your data strategy the individual touch!
Selected highlights of our solutions
Highly specialized data experts work on your success

We know the importance of data for your company's success. Our team of 40 people keeps an eye on the market and finds the right strategy for you to turn your data stock into a clear competitive edge.

Shape the digital future with flawless data quality

Data quality is a continuous process that is responsible for the informative value of dashboards and analyses as a basis for decisions. Our automated data quality management is based on individual and customizable rules, and available around the clock.


Your individual solution in the focus

We rely on an extensive product portfolio of analysis, BI, DQM, and reporting tools. But only your individual data strategy leads the way to the perfect solution.

Live innovation and shape the future

We are constantly working on new and innovative solutions in the areas of predictive and prescriptive analytics. Artifical intelligence and machine learning are key here.

Strategic consulting in any phase of your data project

Our experienced consulting team supports you in all big data topics – including data migration, continuous data quality management, management consulting, and the implementation of KPI dashboards.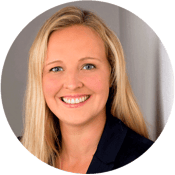 Silvia Willenborg
Strategic Purchasing, Controlling
DIOSNA Dierks & Söhne GmbH
"Clear reports on suppliers, stock, and purchase orders at the push of a button."

Excellent product portfolio
As an OEM partner, we have access to the entire Qlik portfolio when selecting the right solutions and tools for you. Qlik has been one of the leading BI solutions in Gartner's Magic Quadrant Leader for Analytics and BI platforms for more than 10 years. Benefit from our attractive price and licensing model, and from dashboards tailored to your needs.
InfoZoom by our subsidiary humanIT was ranked top in the BI & Analytics Survey 22, the world's largest and most comprehensive survey of business intelligence end users. InfoZoom is the top ranked product across the entire survey in the KPIs Project Success, Data Preparation, Ad-Hoc Queries and Analytics. Incredible 100% of the surveyed InfoZoom users recommend.
Have we sparked your interest?
We would be happy to give you a call to discuss the possibilities with our Advanced Analytics. No strings attached. We know that your processes are as diverse and individual as our solutions.
All you need to do is send us your phone number and tell us what you want to discuss. We will get back to you as soon as possible.