proALPHA ERP from the Cloud for Your Success
Gain more security, scalability and flexibility with the proALPHA Business Cloud.
Secure cloud solution operated in German high-security data centers
Host or rent ERP from the cloud
Reduced workload for implementation, maintenance and operation
Easy integration of subsidiaries abroad
High availability and performance
ERP from the Cloud
Further information on proALPHA as a comprehensive solution from a single source in this PDF.
What are the benefits of ERP from the Business Cloud?
proALPHA offers small and mid-sized enterprises a powerful ERP solution from the Business Cloud. The flexible and secure system meets the highest demands. How can you benefit from ERP from the cloud?
ERP from the Business Cloud is suitable for companies of any size. SMEs in particular benefit from the increased competitiveness since the initial investment for the IT infrastructure is fairly low. And you can always be sure to be running the latest version as the modern cloud solution by proALPHA offers the option of automatic updates.
Scalability and flexibility are of particular importance to fast-growing companies. Thanks to ERP from the Business Cloud, you can connect further subsidiaries at home and abroad on short notice. Access is not tied to defined devices or locations. You can choose between a rented solution and hosting in an external data center.
proALPHA's cloud partners in Germany ensure maximum information security and availability. They provide high-security facilities that comply with all legal stipulations. In addition, operating the ERP system in the Business Cloud also reduces your workload for the implementation, maintenance and operation, so that your IT department has more capacities for other tasks.
Request our brochure to learn more about the benefits of ERP from the cloud.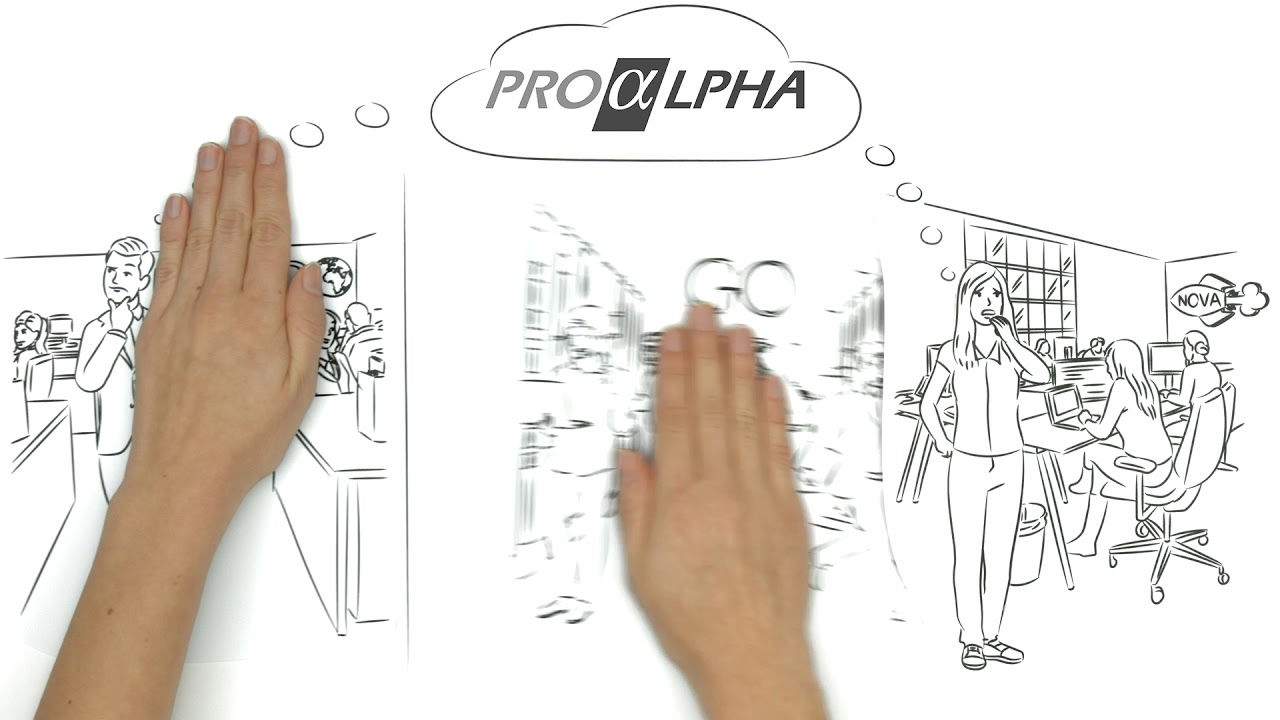 Low initial investment
Scalability
Flexibility
High IT security
Available worldwide
What makes the Business Cloud so safe?
proALPHA is a secure cloud solution made in Germany. Your data are stored in a German high-security data center which is backed up by a second data center in Germany. Relevant security aspects for the system's operation are:
Physical protection of the data center
Geo-redundant backup in 2nd data center
Emergency management
System stability
Protection against hackers and malware
With ERP from the cloud, you get 24/7 server infrastructure monitoring by our partners. This ensures the reliability of your proALPHA cloud solution. At the same time, we meet strict security regulations: we guarantee compliance with the German Data Protection Act as well as international security standards.
EMDION: Speed things up with high-speed proALPHA Business Cloud
Requests for quotes, orders, shipping documents and invoices are all handled in the cloud at Emdion, as are financial accounting and materials management.
ERP from the Business Cloud is proALPHA's powerful cloud solution for small and mid-sized enterprises. It is capable of mapping multiple departments, companies and international sites, and offers high IT security and availability.
proALPHA Business Cloud: from Individual Hosting to Software as a Service
To suit your needs, we implement a complete solution with ERP from the cloud including all relevant modules – together with our partners. proALPHA offers you three ways to the Business Cloud:
proALPHA Implementation Hosting
proALPHA Managed Hosting
proALPHA SaaS (Software as a Service)
If you're a new customer and want to give our ERP solution from the cloud a try, we recommend that you take a trial period using implementation hosting. You only have to purchase the licenses and then you can use proALPHA as a temporarily limited cloud solution. This variant might also be of interest to you if you're a long-standing proALPHA customer. Afterwards, you can move the ERP system to your own servers or to proALPHA managed hosting with a term contract and regular updates in the cloud. Another option is proALPHA SaaS, our ready-to-use rent model. This is particularly interesting if you're a new customer with a limited budget or if you're an existing customer looking to connect new offices as quickly and easily as possible.
On demand, we develop customized add-on packages that offer a variety of functions and are tailored to the specific needs in production and trade.
Do you want to learn more about ERP from the cloud? Request our brochure now! If you have specific questions about our products, you are welcome to contact proALPHA Consulting. We are looking forward to your request!
proALPHA ERP
proALPHA has been standing for a powerful ERP system for more than 25 years now. Learn more about the holistic concept and find out why more than 4,500 small and mid-sized enterprises around the globe put their trust in the solutions by proALPHA.