proALPHA User Experience
Usability Is Key
The proALPHA GUI promotes intuitive operation and features numerous customization options to achieve maximum productivity. It provides users with the functions and information they need for their work. The clear structure of programs contributes significantly to a great user experience. Personal working environments can be saved as scenarios complete with user-based and role-based views.
Make an Appointment
Are you interested in using proALPHA to optimize user experience? We will be happy to make an appointment with you ─ with no obligation. Just dial
+1 603-402-3877
The Highlights of User Experience in proALPHA
Intuitive user guidance
Working environments can be customized using scenarios
Dependent data are automatically refreshed according to the concept of corresponding information
Icons allow fast navigation through the system
Fonts and modern colors for optimum readability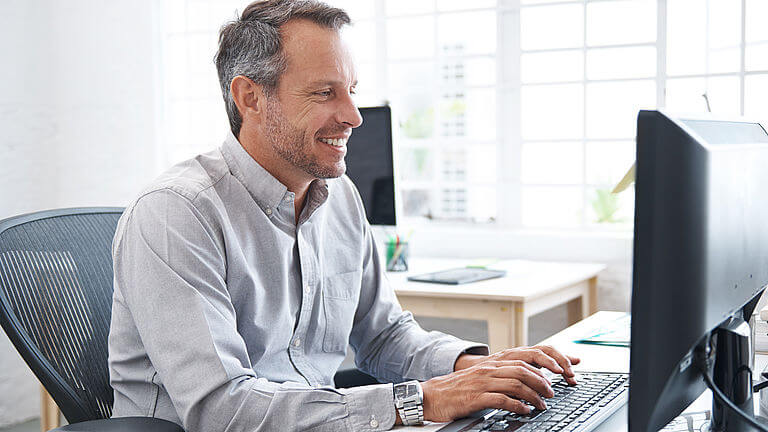 Intuitive Navigation
The central navigation pane provides users with the information and functions they need to quickly gain an overview and work efficiently with the software. User-specific tasks, resubmissions and personal favorites are readily available.
Customized Favorites and Menus
Favorites and menus can be designed for specific users or roles. Important functions and additional information can be integrated in a menu of its own. Additionally, specific records, such as orders placed by a high-profile customer, can be added to the favorites. Then you can always keep tabs on important matters and swiftly react to events related to this record.
Overview of proALPHA ERP
Comprehensive brochure showcasing the functionalities of the ERP solution and its fields of application, with a clear focus on small and mid-sized manufacturing and trading companies.
Intuitive user guidance and scenarios to customize working environments are key features of the proALPHA GUI. It offers high usability and helps users achieve maximum productivity.
Working with Multiple Windows
The multiple windows method allows various masks to be linked so that information from different sections can be displayed on a single screen. Every time a new window is opened, it is placed at the best possible position on the screen thanks to an algorithm. Users can change the arrangement of windows at any time.
Using Multiple Screens
Processes and additional information on a record can be displayed on multiple screens. It is possible to show routings on one screen and Gantt charts from finite planning on a second screen, for example. This enables users to see all relevant data at a glance.
proALPHA Workflow Management
Find out how you can use automatic workflows in proALPHA to increase productivity.